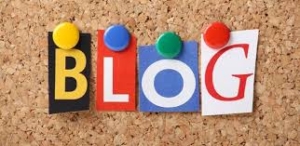 Mindful Mentoring Memos
For this month's mentor memo we discuss planning and preparing for the new school year and announce our Fall online course offerings! Click here to view the August/September Mentor Memo. To sign up to receive
General Posts
Click here to listen to this month's podcast blog post. Carol Pelletier Radford is the author of Mentoring in Action and The First Years Matter. She is the Founder and CEO of MentoringinAction.com.
May 2017
May is a time for mentors and novices to reflect and review students' progress.   It is also a time to assess your novice's teaching practices.  This month's memo reflects on mentoring in the month
Blog written by Jenna Monahan.  One of the most difficult aspects of my job as the Mentor Facilitator for the largest middle school in Newton is dealing with issues that arise for new
April 2017
The April Edition of the Monthly Mentor Memo introduces the "20/20 Vision Mentoring in Action Leadership Academy" and includes the blog post of the month, "Mindfulness Supports the Social and Emotional Development of Novice Teachers".
This month's blog post is written by Janet Fitzgerald, a lead mentor from Seekonk, Massachusetts. Janet is also a member of the 20/20 Vision Mentoring in Action Leadership Academy. I've heard countless lectures and professional development
March 2017
This month's "Monthly Mentor Memo" announced the launch of an exciting new graduate course, "20/20 Vision" and shares links to information about the "extraordinary coaches" who will be working with teacher leaders throughout the state. The
Written By: John Radosta, Milton High School Across the country, more and more school districts are using "student input" as part of their teacher evaluation protocol, and it's justifiably scary. The fear that some student